Here is AQUARIA from Brazil. They played varied of Symphonic/Speed Metal very interesting!! I send all of question for interview this band via Myspace. And Now Rob Scrip guitarist kindly replied all of this.



LN : First off all, thanks for doing the interview. How's everything in Brazil, these days?
Rob: You..re welcome... Things in Brazil are preety much like they are used to be regarding a third world country.

About the musical scene, i think it..s getting more defined and oriented regarding metal. Many new bands, and older ones rearranging themselves, in order to be better and true to what they were supposed to be, in the first place.




LN : Let us know about the story of AQUARIA. How was the beginning until what you are right now?
Rob: The band Aquaria had another name: Uirapuru. This band was formed in 1999 when I (Rob Scrip), Bruno Agra and Alb Kury decided to join forces and start a band. We recorded our first demo "Here Comes The Life" that was released in 2000 indepedently of record labels. Soon we sold all copies out. The band recorded an "internet demo" called "Flames Of Trinity" in 2001 that was not pressed, but put on the internet for download! After that, there were some members modifications, including my time out for a long period. I stood 4 years apart from the band. In that period of time, many members entered and left the line up. The change of name was something that came in a really interesting and natural way as we wanted something to sound more universal, than only brazilian. Aquaria seemed right from that time on, for the things we were committed to do with our music.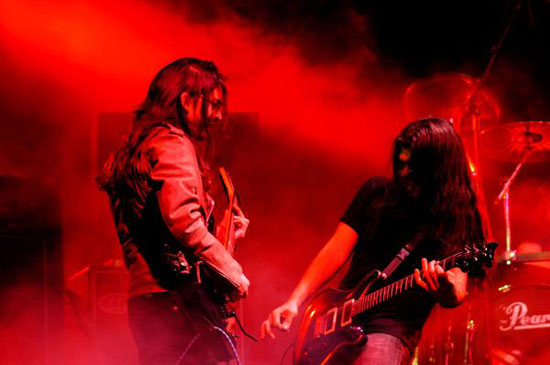 So, since 1999 until the release of "LuxAeterna" ( Aquaria..s first release ) in 2005, the band went through many changes. The interest of Marque/ Avalon Japan Inc. was a really good thing for us. That marked a period of more serious negotiations between the band and bigger record labels. So, "LuxAeterna" was released in Japan (Marquee/ Avalon), Russia (Irond records), Mexico (Scarecrow records), and Brazil ( Hellion ), and Thailand as well :) After the release of the first album through these record companies, the band split up for some reason.

Once again there were a lot of members coming in and out of the band. After a lot of things happened, the three of us once again, I (Rob Scrip), Bruno Agra and Alb Kury reunited for the pre-production of "Shambala". We contacted former members of the band and new musicians as well, and came up with this line up that recorded "Shambala". Now we are very happy!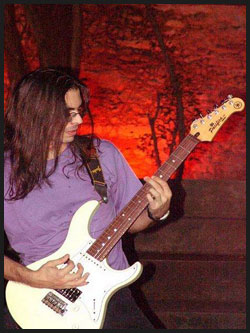 Vítor Veiga on the vocals,
Fernando Giovannetti on the bass,
Bruno Agra on drums,
Alb Kury ..boards,
Gustavo Di..Padua on guitars,
Rob Scrip on guitars.

LN : How did you come up with the name AQUARIA?
Rob: Like i said, the change of name was something interesting and natural at the same time. The old name was not working anymore for some reason, and some facts of our lives led into this beatiful name that we have today, allowing a more appropriate presentation for the work that we have been doing!

LN : Do you listen to classical music? Or film music maybe? I hear some influences from there in your music.
Rob: I guess i can say that we all listen to film music. About classical, I (Rob Scrip), Bruno Agra and Alb Kury are kind of passionate about that musical genre. So, yes... there are lot..s of influences of classical music in our own. For the other band members, they seem to like it as well!

LN : What are your influences?


Rob: Our influences are varied. We like many musical stiles. From classical to early rock. From hard rock to prog metal. Power and Speed metal, pop music, new age stuff, ethnic music, world music, blues and jazz, brazilian Bossa Nova, "Choro", "Samba", and many other stiles.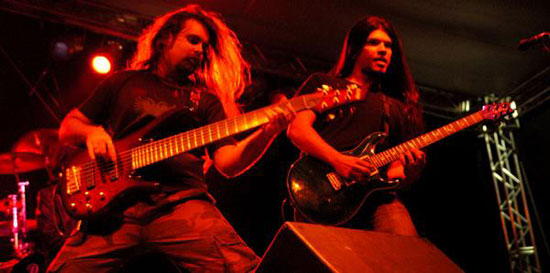 LN : What musical direction will the band take? More symphonic? Or more straight ahead metal?
Rob: I think the band will always have a symphonic oriented side. But for this new album, "Shambala", we sound a lot more straight ahead metal than in our first record "LuxAeterna". Also, we sound more ethnic, mixing lots of brazilian folk material into the music!
But for the future, only time will tell!

LN : Someone said your sound look like ANGRA, Do you agree it or not?
Rob: I think Angra was a very important band in metal history. Because with the first line up, they influenced a lot of bands all over the world. When they split up, Shaman was great too. And now Andre Matos solo stuff is really great.

It would be a lie to say that we don..t have influences from Angra in our music, but i think Aquaria has its own style. As you listen to Aquaria, you..ll realize what i..m talking about.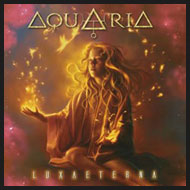 LN : Before we talking about your new album "Shambala" I will ask a little bit about your debut album "LuxAeterna" What is your description of this sound?
Rob: "LuxAeterna" was created basically between 1999 and 2005. By that time we were listening to lots of things, studying music a lot, living music!

The description of the sound is symphonical, melodical, speed metal with the most beatiful melodies and harmonies that we could come up with, mixed with progressive and brazilian folk music!

LN : Do you have a favorite track off the album? and of course we'd like to know why?
Rob: Yes... "Humanity" was one that its conception was very special, that..s the reason why it..s my favorite.

LN : What have the magazines and the fans had to say about "Luxaeterna"? Was it something that you expected or not?
Rob: Like all forms of art as in life ... taste is relative! So, everyone has its own opinion about the album. The fans loved, of course! Some magazines loved as well, others just liked, maybe others didn..t like at all... I didn..t heard anyone saying that last one, anyway. It was something we were expecting, i could say!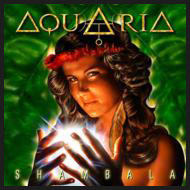 LN : OK, back to the new album "Shambala" What is the different from the first album?
Rob:"Shambala" is a more mature work, more band focused. But it..s as complex as "LuxAeterna" that was more symphonical though... Also, "Shambala" explores more of the folk side of Brazil, from the lyrical content , to the sounds and the music itself!

LN : How is the writing process in the band?
Rob: That has changed a little bit for "Shambala". The music was basically ready when we decided to record it. So, Bruno Agra and Alb Kury were more like the "makers" of the album. Being the rest of the band getting focused in the instrumentation and arrangements for the songs, including me. You..ll hear a lot more guitar and bass stuff in "Shambala" though... it..s something interesting. More rhythmic stuff from the drums and the bass made the guitars more complex. And the voice i think it..s the best part of the album. Vítor Veiga is singing as he..s never did before!



LN : Where does the inspiration for your music and lyrics come from?
Rob: The inspiration comes from our life experiences, interests and knowledge.



LN : Did you get any offer from the big labels for release your new album?


Rob:Yes and No! :)
Depends on the country !



LN : Do you have any live plans right now?


Rob: Yes we do. As we cannot forecast the future, i can..t tell you right now what we are gonna do regarding the shows. But to play live is one thing that we are definitely longing to do, as we have settled a new line up!



LN : Anything you wish to add to conclude this interview?


Rob: Yes! Thank you guys from Siammetal for the interest in our band! More specific you Lord Nebiras!


Everything we do musically, we do with our hearts and souls in it! Aquaria has that characteristic and i think you..ll all notice that while listening to our music!
Thanks to all those who are reading this interview and all Aquaria fans all over the world! See you next time!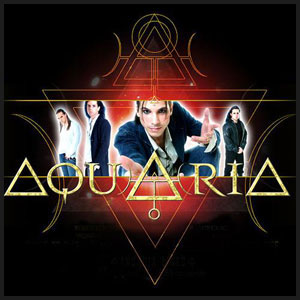 Current line-up
Fernando Giovannetti - Bass
Bruno W. Agra - Drums
Alberto Kury - Keyboards
Vitor Veiga - Vocals
Gustavo Di Pádua - Guitars
Roberto Scripillitti - Guitar



Discography


Luxaeterna Full-length, 2005
Shambala Full-length, 2007



Links


Official Site
MySpace Official